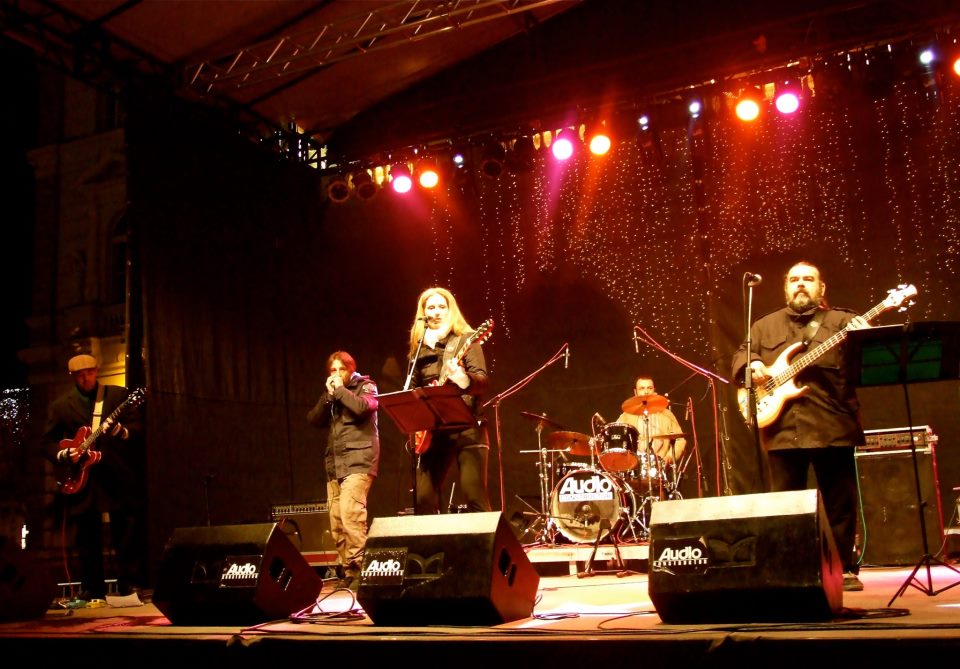 Old Fisherman's Blues
are:
Aleksandra Kostic -

lead vocal, guitar

Slobodan Kostic -

guitar



Darko Matic -

bass

Lazar Kuzmanov -

harp

Srdjan Zoric -

drums, vocal



Old Fisherman's Blues brings you the unique flavor of blues playing from the center of Pannonian plain - the town of Novi Sad. The band was assembled in 2005 by a group of long-time friends.

Probably, almost any blues musician on the planet, including myself (how modest of me...) may agree with the great Willie Dixon's words (although paraphrased):

'Everyone feels the blues, but some of the people simply don't know that this feeling is called that way'.
This statement should be taken seriously simply because the blues at its foundations is the life itself... it was from the beginning and it is all the way untill the present day. You still wonder am I talking seriously or it's just the reflection of a terrible hangover from last night? Yes, I'm serious... in the blues you'll find all our everyday emotions, feelings and problems – sadness, pain, worry, joy, pleasure, lust and much more, regardless of our willingness to admit them or not. Anyway, there is no need for further explanations about the blues to those who feel and love it. On the other hand, to those who don't feel and appreciate this music there is no point explaining it.
Contact us:
band@oldfishermanblues.com